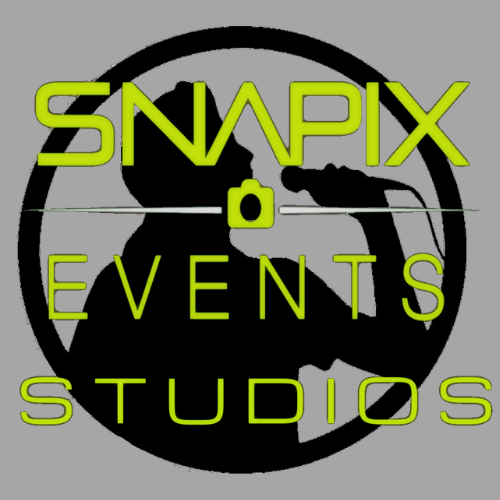 Our Karaoke Studio & Video Photo Booth

First of all are you one of those people who love to sing and record themselves?  Well we have just the perfect Karaoke Studio Photo Booth for you! Snapix Events had a vision to add every kind of Photo/Video Booth to it's line of products to suit all our clients demands.  Because our Photo/Video Booth Rental Firm leading in Corporate Branding Activations have become Houston's leading business in the industry we are on top.  Our professional staff and quality equipment is incomparable to the technology advancement in the field. We are evolving events in entertainment to the next level to bring our clients the diversity they need for their events and branding. 
Ready to be a Rock Star? 
When Snapix Events Karaoke Studio Photo Booth was discovered we had to have it. It is not everyday you get the chance to record  your own hit video. Therefore our clients will have the opportunity to let their rocking voice be recorded. And if singing is not your thing, making a video message can be a special touch to someone. With thousands of songs to choose from there is no excuse not a make that hit video!  The soundproof booth makes your own private little studio. This Karaoke Studio Photo Booth will be a fantastic addition to your party!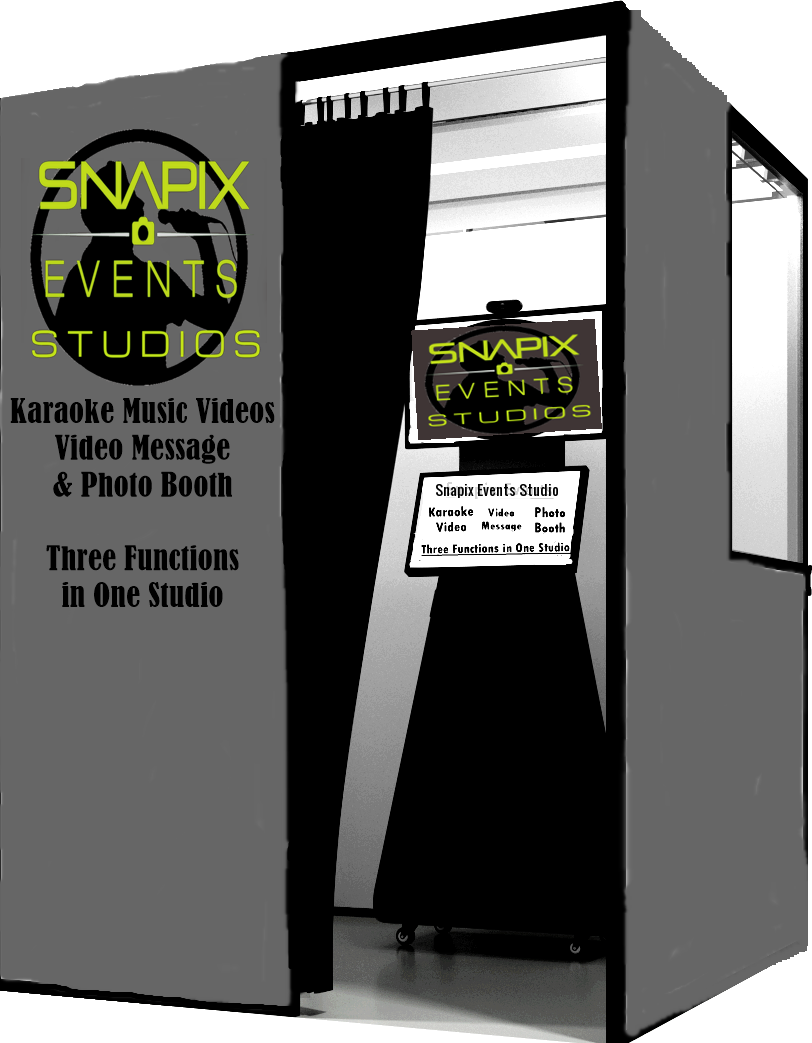 Snapix Events Studios
Three Functions in One Studio
Karaoke Videos, Video Messaging, and Photo Booth
Snapix Events Studios is a sound proof music video recording studio and Photo Booth all in one!  We are really crazy about this Photo Booth because it is one booth fits all!  
Karaoke Video Recording
Choose from thousands of karaoke songs in our comprehensive music library for that perfect genre you know and love.  Our Karaoke Booth has 4 sets of professional headphones and microphones so you can share the fun with your friends. And with its studio quality acoustics and audio enhancer, everyone sounds like a  rock star. The videos are sent via text message with a link to your phone so you can share them anyway you want to.
Video Message
Guests can record a special video message up to 60 seconds. Because sometimes getting a video message from a loved one makes it a bit more special! Guests can also text a copy of these messages to themselves and anyone else.
Photo Booth
This feature is one Snapix Events knows best! The capability to make remarkable photos that are fun and memorable.   Stocked with music themed props to add to any video or photo session it takes photo booths to a whole new level.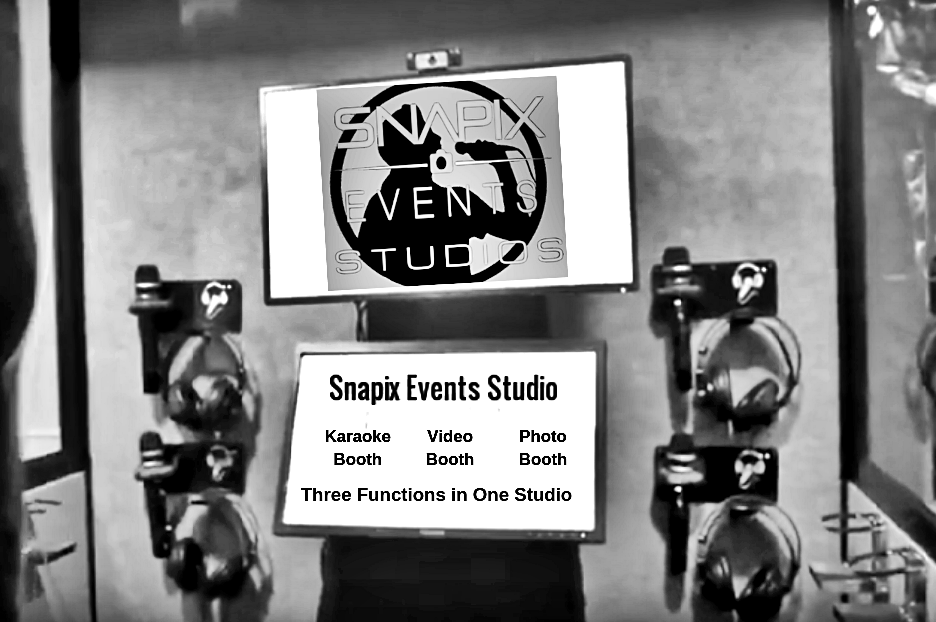 Specifications include:
Karaoke Video Studio

Video Message Studio

Photo Booth

Pre-Installed Proprietary Software

Custom Computer

Mixer and Equalizer

28″ Video Screen

20" Touch Screen

4 Wireless Studio Headphones

4 Wireless Studio Microphones

Wi-Fi Connectivity

DSLR Camera

Keyboard With Touchpad

Full Selection of Music-Themed Props

DNP Photo Printer

Sharing capabilities of Productions via links in Texts

Professional Photo Booth Attendant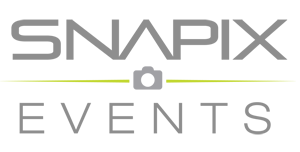 Dates and Availability Limited.
BOOK TODAY!
Our events book quickly, especially on the weekends.
Call us for Book Now (713) 364-6113