Corporate Branding Activations

 We bring to the game of  Corporate Branding Activations the quality service our clients deserve. Snapix Events is more than just a Photo Booth business. Using our Photo Booth business as the instrument we inevitably boost our clients brand . Our clients are #1 and we feel they should come first !  
You may asked yourself how can a Photo Booth Rental business help me market my brand?  Taking advantage of our platform and customizing with our clients brand results in positive Corporate Branding. We turn captured images into Branded content that gets shared in many ways.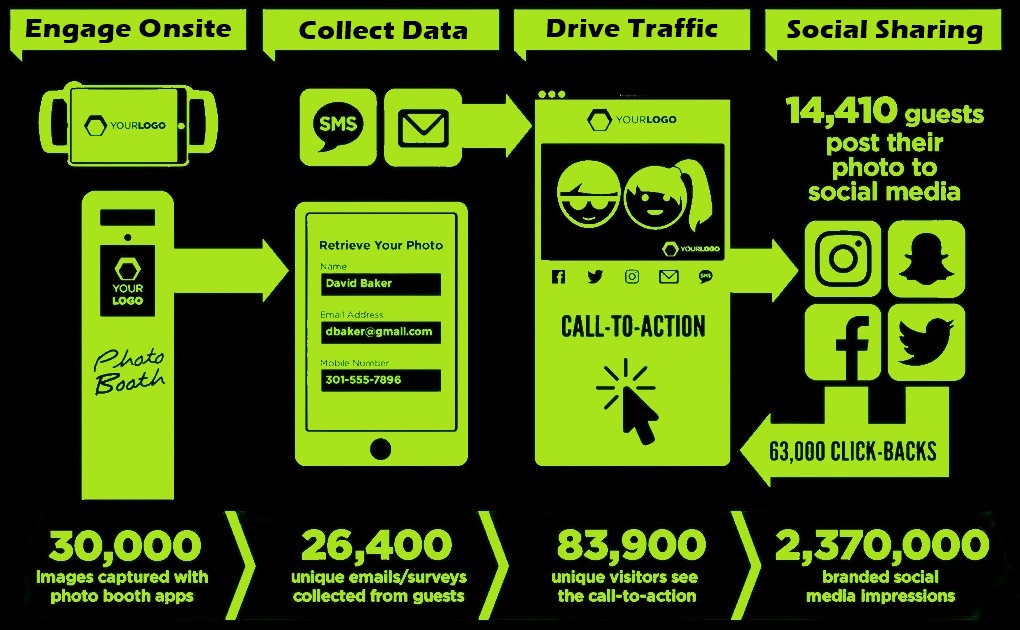 Onsite Engagement
We use photo booths, video booths. cameras, and apps to capture share-worthy images of client's guests. Transform your photos, GIFs, boomerangs and video into amazing clips that get shared.
Data Capture
 We then build our list of clients that we can save and keep updated on our future growing business. Collect emails, phone numbers, or full surveys on the photo booth screen, or online. 
Branded Delivery
Brand every aspect of  the clients photo booth results, emails, SMS, online interactive and calls-to-action. Increase clients sign-ups, customer reviews, and online offer participation. Get reviews to share to increase clients brand. 
Social Engagement
Grow your social following and increase word-of-mouth referrals as your guests share your branded content. Guests share their branded images to Facebook, Instagram, Snapchat, Twitter, etc. Collected images can also be displayed on an event screen, photo mosaic, or online gallery.
Our Clients