Snapix Digital / Ring Lite Photo/Video Booths

Snapix Digital Photo/Video Booth
The Snapix Digital Photo/Video Booth is a proven system that is one of the best-built booths in the world. We are so proud to introduce this amazing photo booth in our line of products and services. The Snapix Digital Photo/Video Booth has been voted Best New Booth at PBX 2017 and Best Booth at the Photo Booth Expo 2019 and  2020. Today it is still the platinum standard of Photo/Video Booths on the market. A lightweight, small footprint system that sets up in minutes makes it a perfect addition to your business.


With Snapix Digital Photo/Video Booth It's a Wrap!
At Snapix Events we take great pride and honor in customizing our client's brand to support the theme of their event.  With our Snapix Digital Photo/Video Booth we can get customized Wraps created for the photo booth that will highlight your brand on a whole new level of promotions!  Now that is what we call Brand Activations!  
The Snapix Digital Booth's design makes it easy and fun to wrap! The new V2 head provides an ultra-sleek profile perfect for branding with vinyl wrap. The head is purposefully designed as a large flat surface making designing and applying vinyl wraps a breeze.  Why would you wrap a photo booth?  To make a bold statement about how much our client's brand is noticed and show their guests how important they are to them!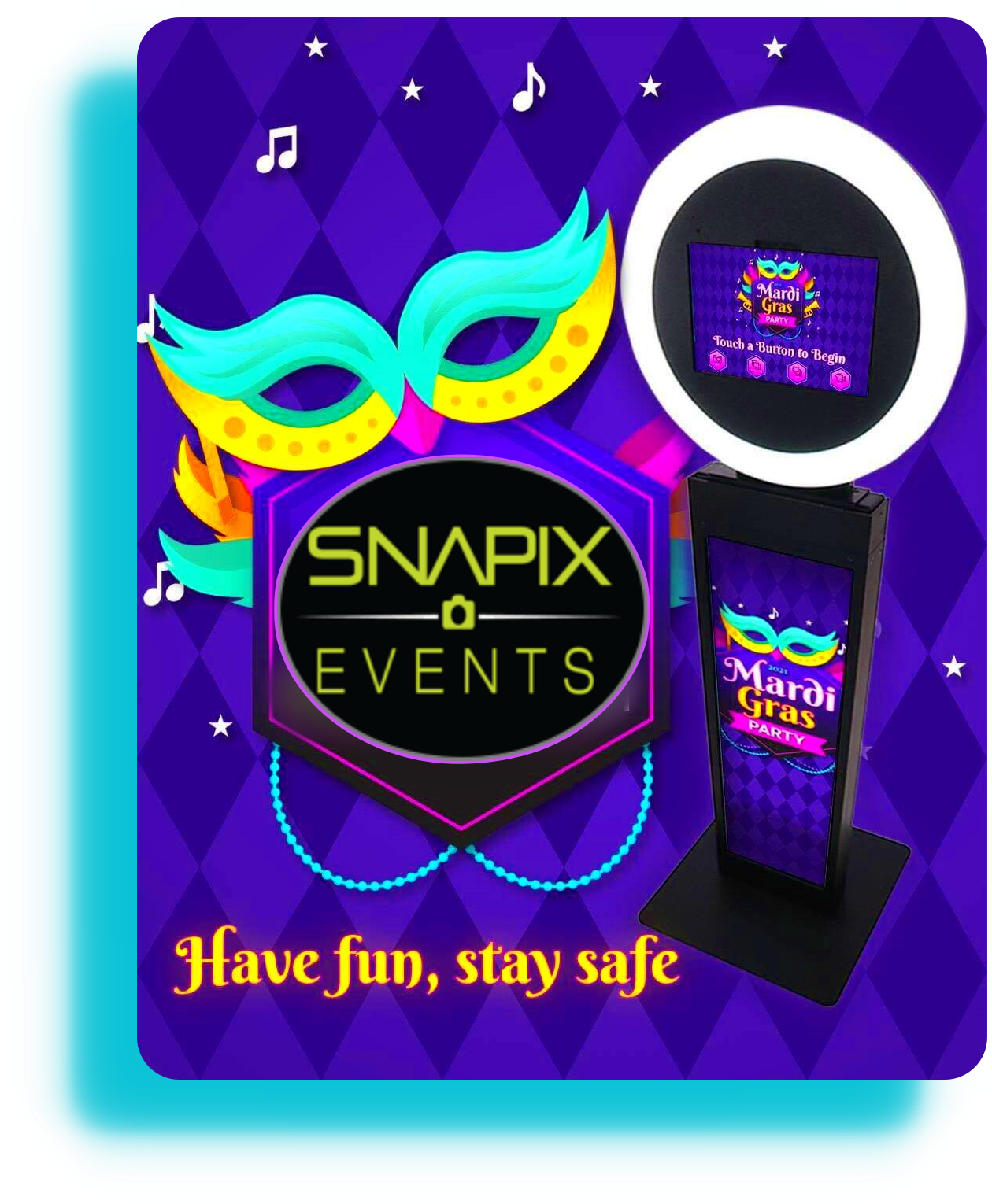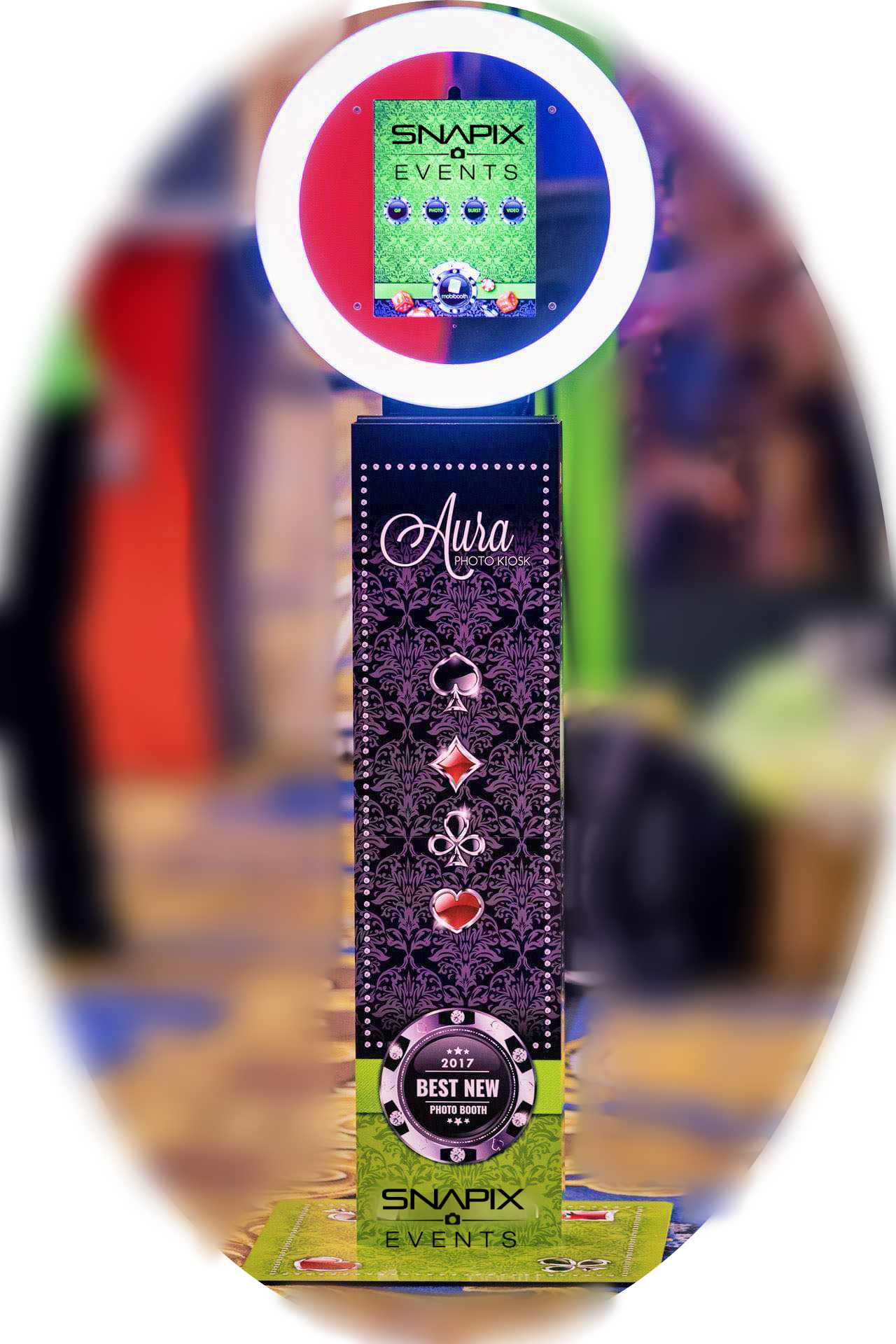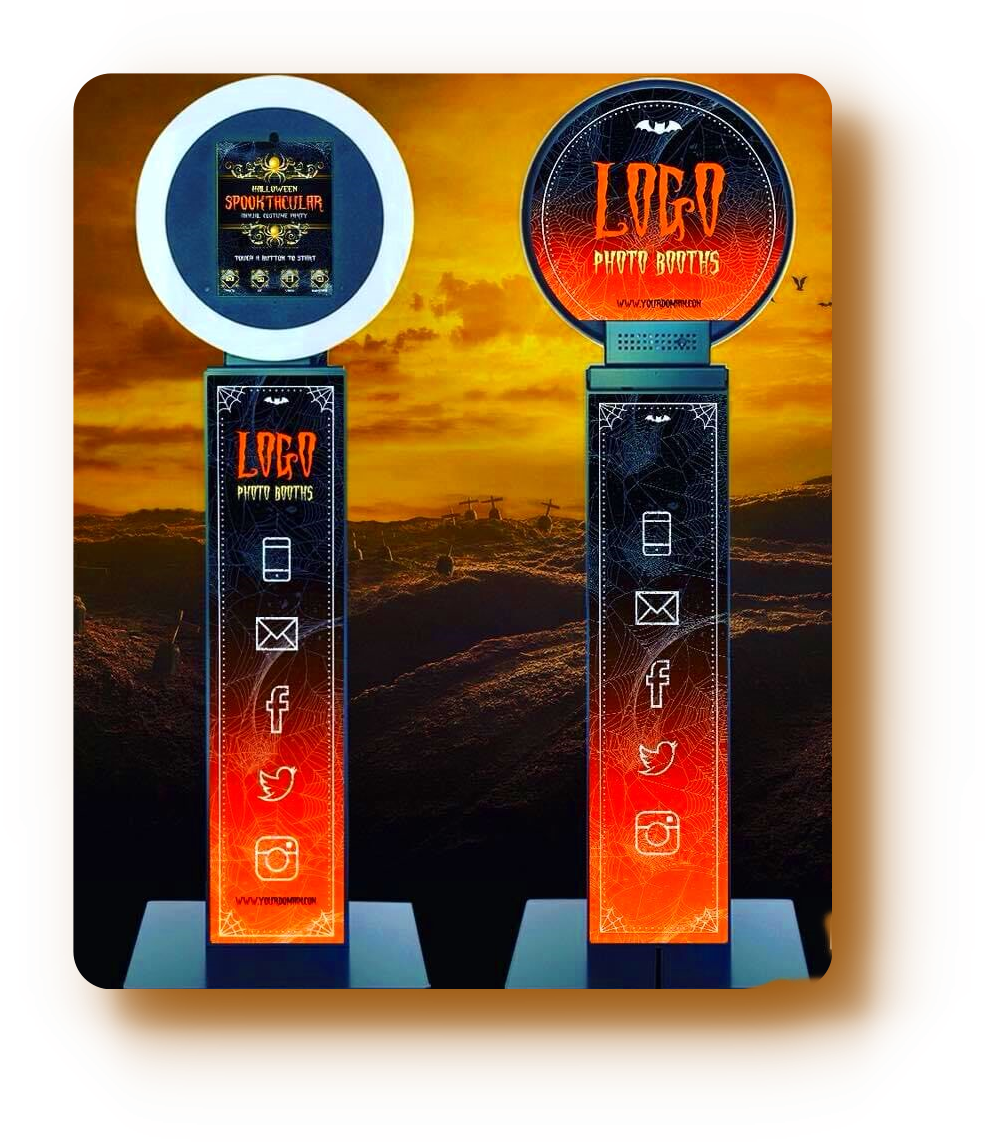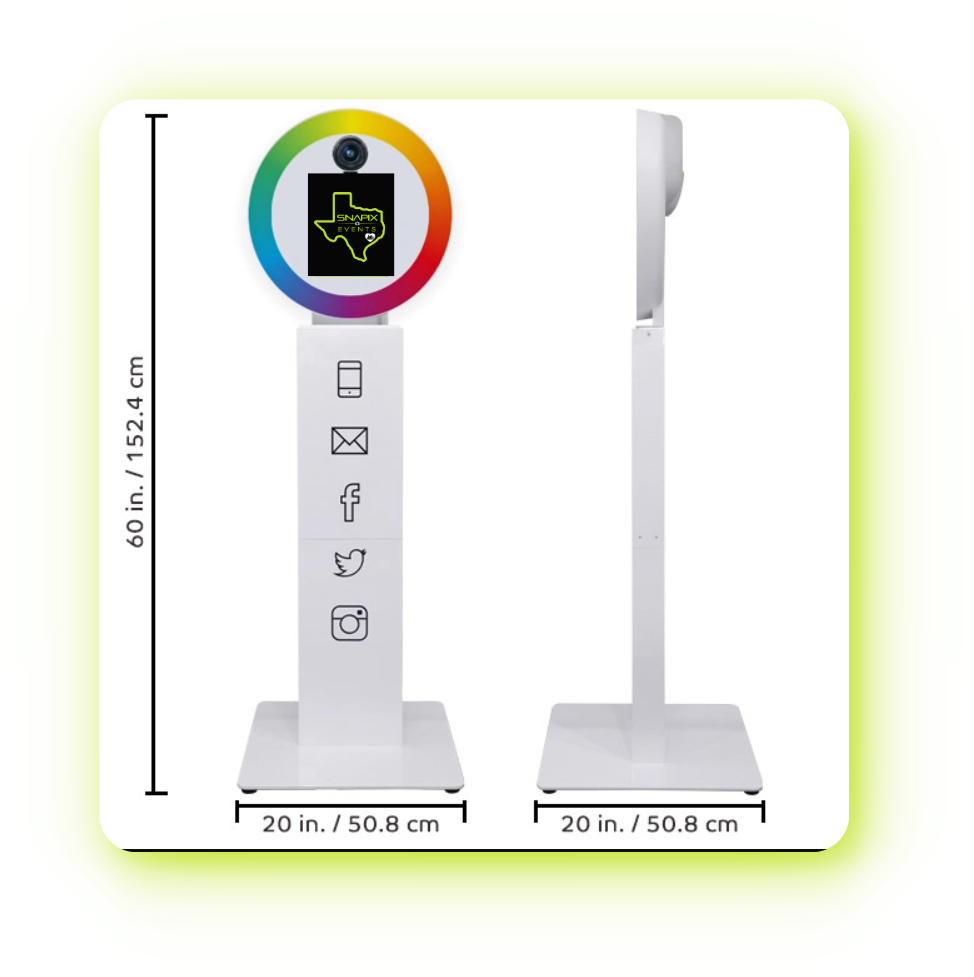 Snapix Digital Photo/Video Booth Includes:
Sturdy aluminum assembly with a durable powder coat finish.

App integrated 60W (4800LM) 240 RGBW LED ring light for gorgeous photos.

Automatically transition light patterns and colors during the photo session.

Smooth tilt capable of 30 degrees of movement (+10/-20 degrees).

1 lightweight hard case with wheels to easily transport your photo booth.

3 piece assembly plus baseplate.

Large surface area for branding.

Digital Props
Online Sharing to Social Media Platforms
Custom Brand Overlays
only 33 lbs in weight.
options for Brand Vinyl Wrap ( extra added feature)
Photo Booth Attendant
Set-up and Delivery
2-6 Hour Rentals

Ring Light GIF/Boomerang Booth

This is our DROP OFF and PICK UP booth
Our Ring Light GIF/Boomerang  Booth allows the guests to have a stationary photo booth that can take fantastic captures!  The beautiful Ring Light enhances photos ambiance  while it brightens up any area it stands in.  With a titling quick release head and an optional back plate with handles for easy removal  you can go where the action is using it's hand held option that turns it into a portable little photo booth on the go! Our sleek but simple Ring Light GIF/Boomerang Booth can literally go anywhere, from the beach, picnics in the parks, class reunions, grand openings and anywhere in between.  The  beautiful Ring Light brings your photos to life and can brighten up even the darkest of corners.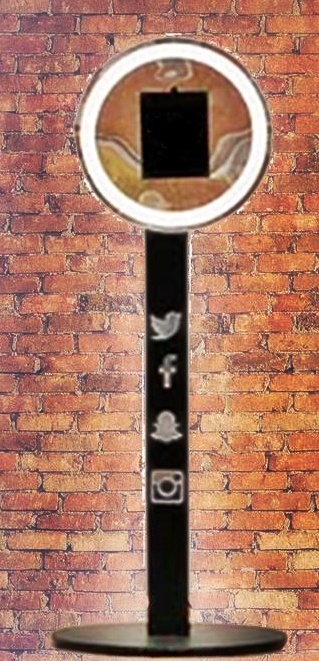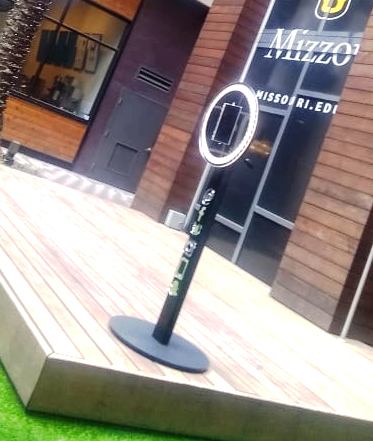 Ring Light GIF/Boomerang Booth includes:
It weighs in at only 28 pounds making it so easy to maneuver!  It comes with a Touch Screen Mirror, Custom Template, Animated GIFS  and plenty of fun!  The GIF/Boomerang Photo Booth lets you create the most advanced, animated photos. Right before your eyes. It offers far more branding and creative power than ever before. And it all comes together with the world's most popular sharing platforms. Give everyone a reason to share photos again. Create images that are stunning to the eye. And it takes no more effort to take than a photograph. This is our DROP OFF and PICK UP booth.  No Attendants are required!  Its simple and easy to use!