Houston Photo Mosaic Wall

The Houston Photo Mosaic Wall creates digital & physical mosaics from live event photos of your guests. With Snapix Events photo booths, an on-site photographer's camera, or guests very own phone camera we will build a wall!  We are all in it together! From close up you can see the small individual photos. Then from a distance the Brand Mosaic is revealed! The guests can take a selfie, tag it, tweet it and let the Mosaic print it. The photos can be automatically fetched from Instagram and Twitter using #YourEvent. Perfect time to take those daring Selfies and post on social media.   Hashtag and you are it, another smiling face to the masterpiece!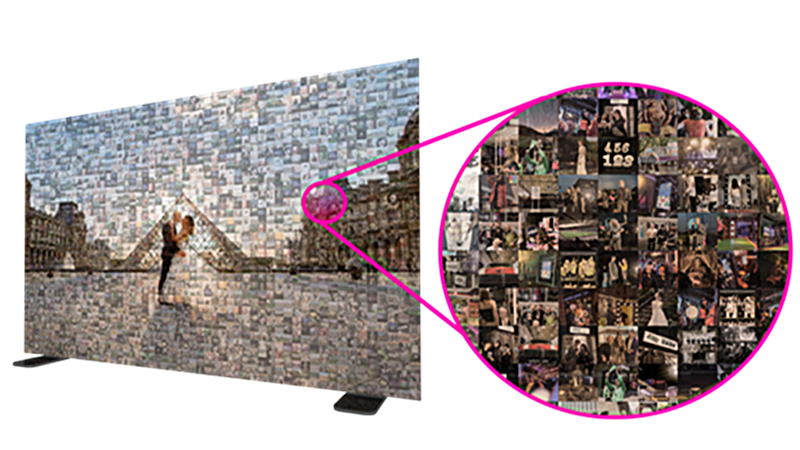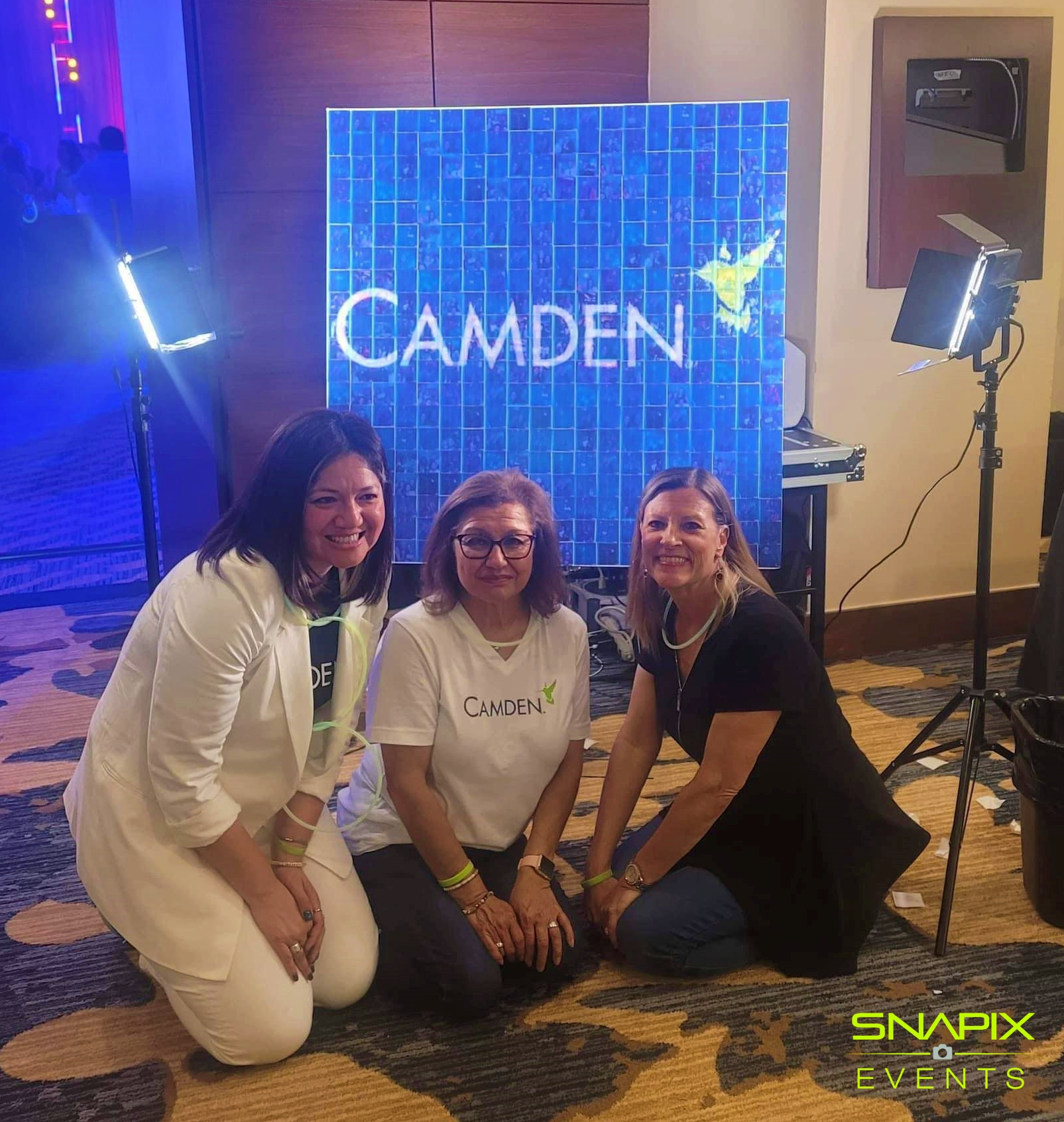 Guest's Photos + Your Logo = Photo Mosaic Wall
Imagine combining your guest's images to create a stunning brand Mosaic. The Houston Photo Mosaic Wall encourages guests to interact with your brand, sharing, or capturing via a photobooth, event images which can then be designed to create  your unforgettable  Mosaic Wall.

The centerpiece of any event, the full Houston Photo Mosaic Wall immediately attracts guest's attention.  Everyone feels like they have just become a small  part of the bigger picture!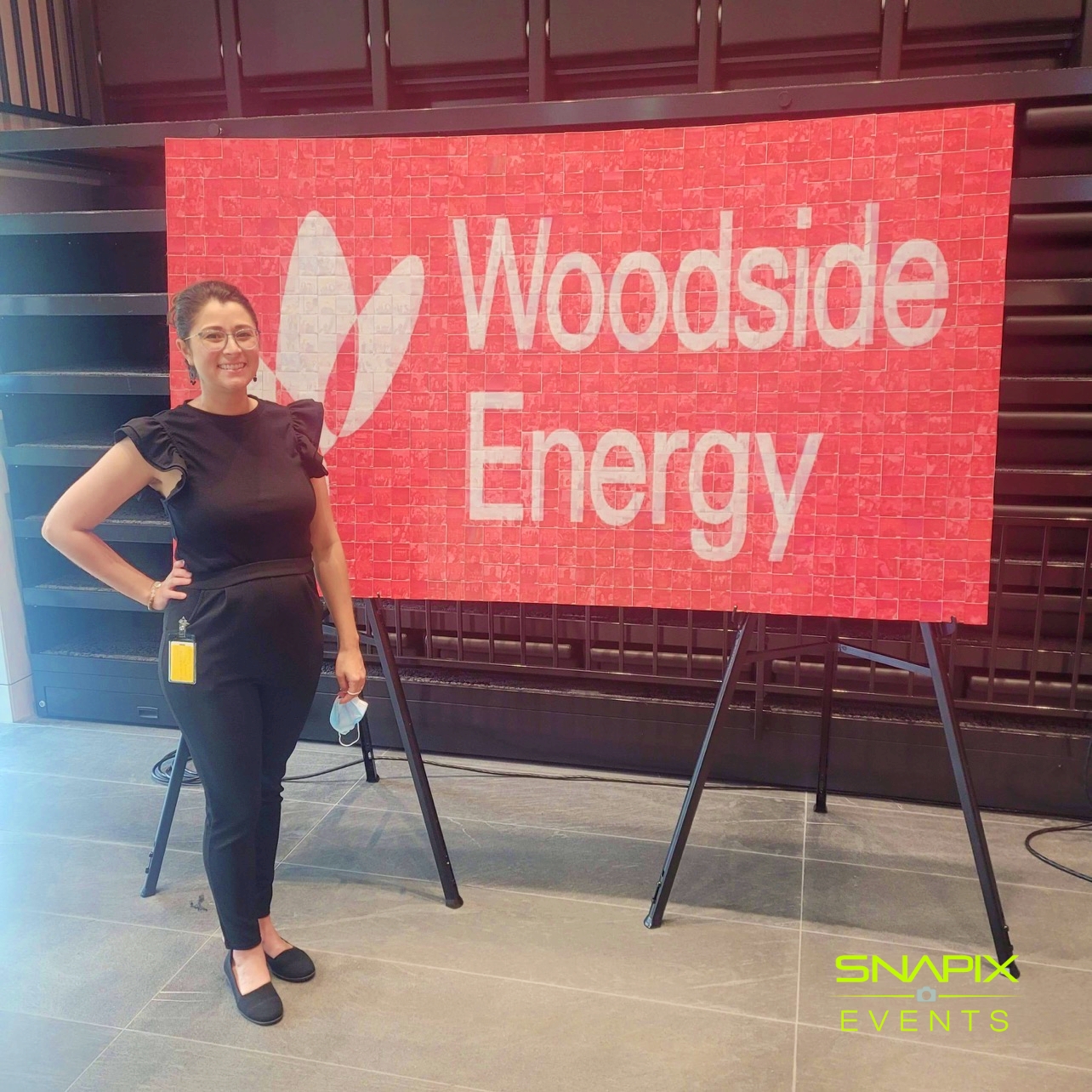 Guest's photos are printed as stickers and added to The Houston Photo Mosaic Wall by number codes to create the perfect design. Once all the collages of  images are strategically place in order, the Mosaic is unveiled.   Your brand is alive in a way too remarkable not to keep for a long time.   And everyone is a part of the big picture!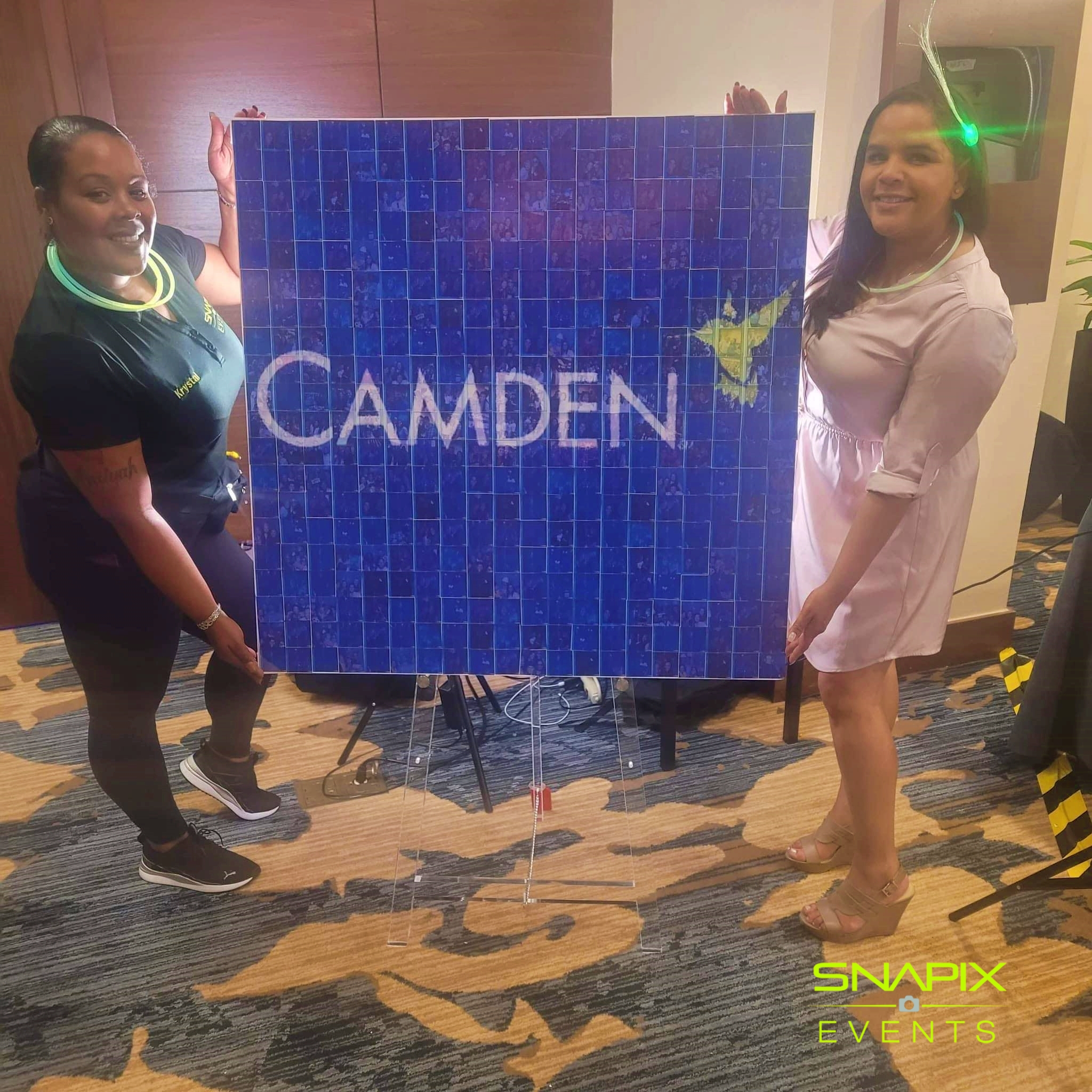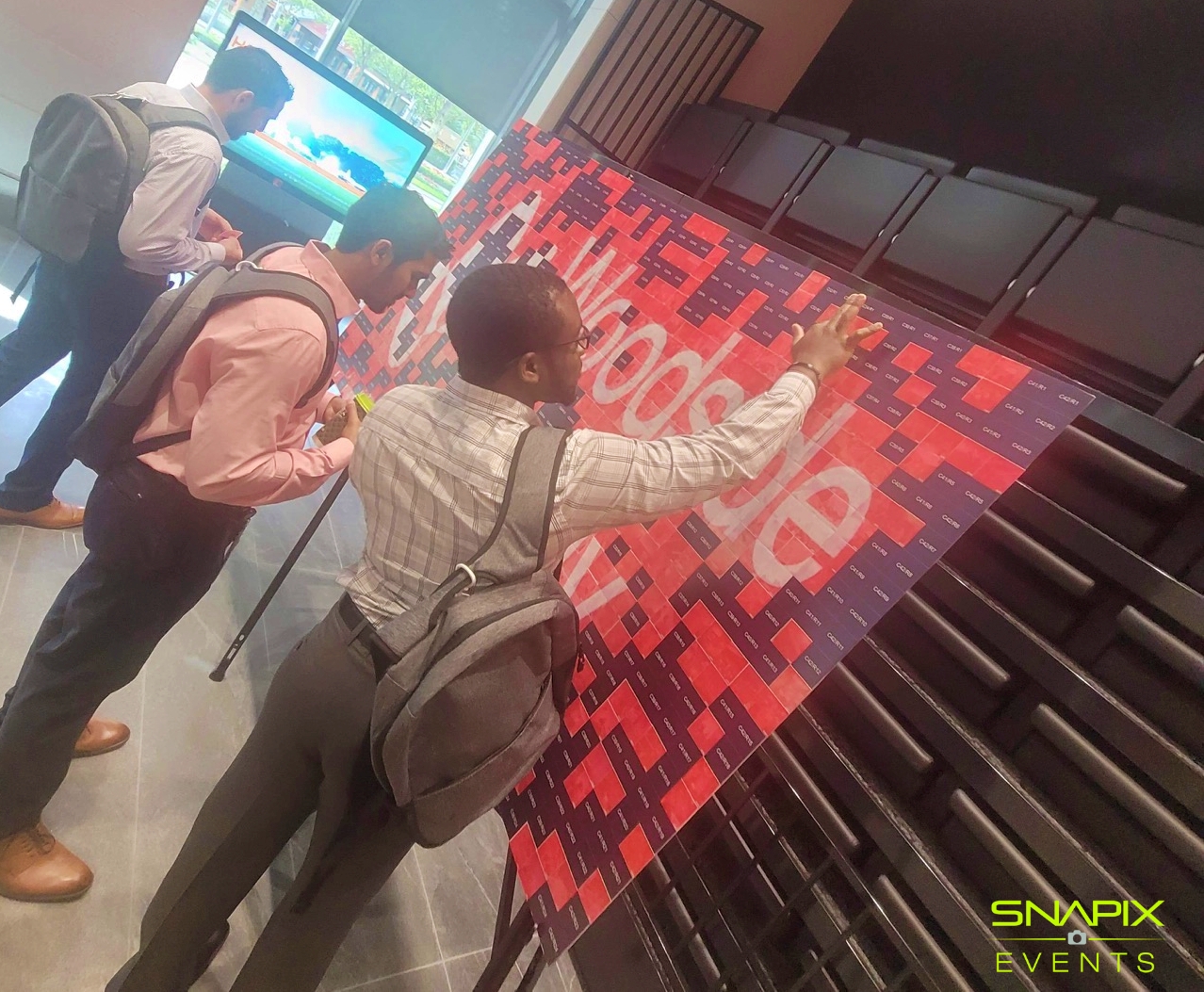 Live Physical Mosaic
This is the absolute ultimate keepsake and creates a new experience like no other for event guests. The physical setup of the Houston Photo Mosaic Wall allows creating mosaics on physical boards ranging from small to gigantic. The algorithm behind the photo mosaic wall is a global breakthrough with exclusively developed image analysis.   It determines the ideal placement of each photo on the mosaic wall with minimum or no destructive manipulations by applying in-depth color profiling algorithms. It utilizes face detection for smart cropping when converting the aspect ratio of an original photo to an aspect ratio of a tile. The photos are stickers that are then added to the board to complete the puzzle.  The final Mosaic board can be framed and kept as a souvenir for years to come.
Live Digital Mosaic
Another great look at the Houston Photo Mosaic Wall that can serve as an effortless and amazing event attraction.  Just hook up a computer to big TV screen and by using the Photo Mosaic Wall software you're done. Enjoy the creation!  The Live Digital sideshow is available online and after the event.  Guests can open the URL on their personal mobile device.   Viewers from around the world can join the guests present at the event.  Watch the mosaic creation process happening live with a unique URL created for the event.  An amazing feature for those guests who could not attend the event!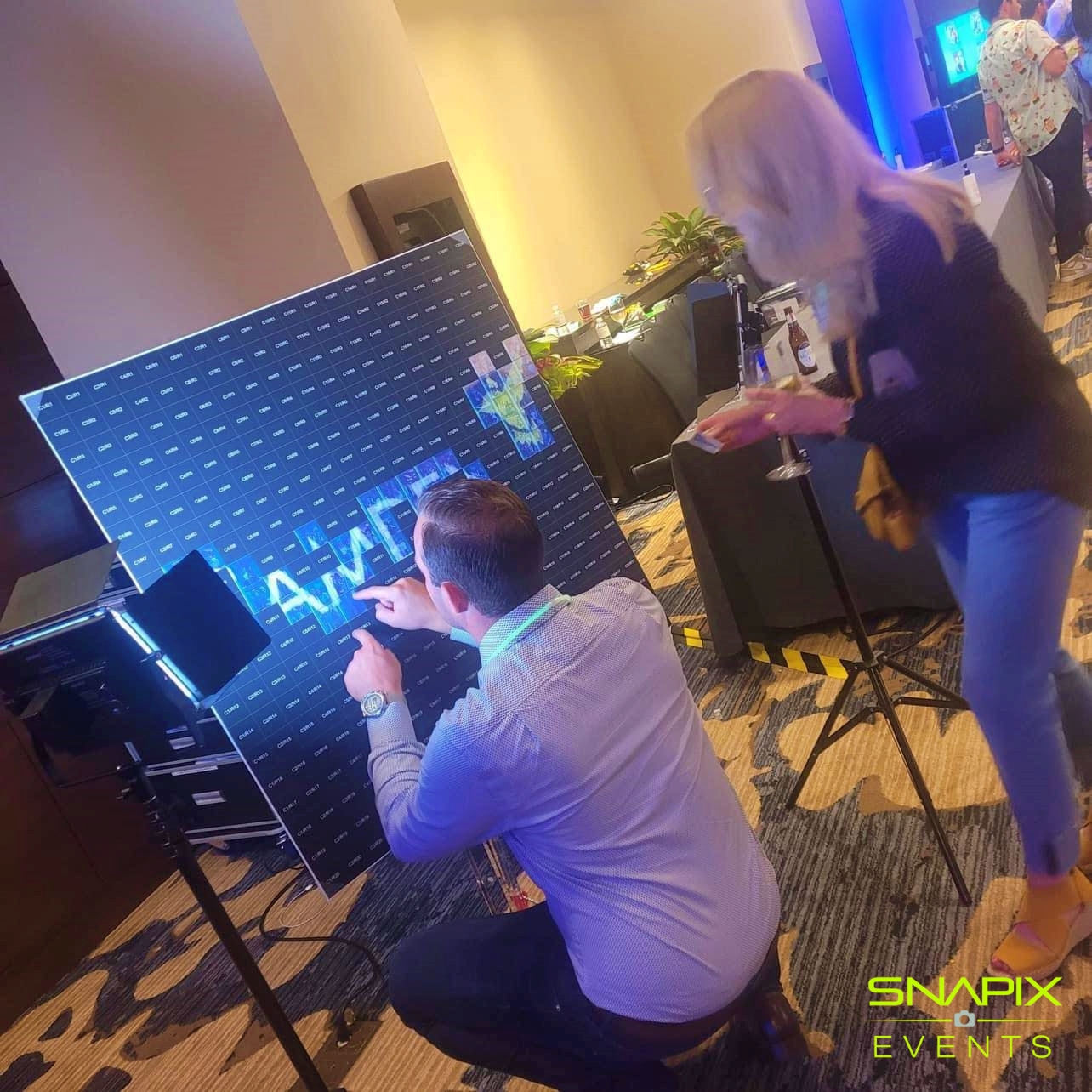 Modular, Lightweight Hardware
A turn-key Photo Mosaic Wall includes high-quality hardware with amazingly versatile capabilities. Designated TV and Mosaic stands are made out of modular. lightweight durable aluminum profiles with unlimited branding options.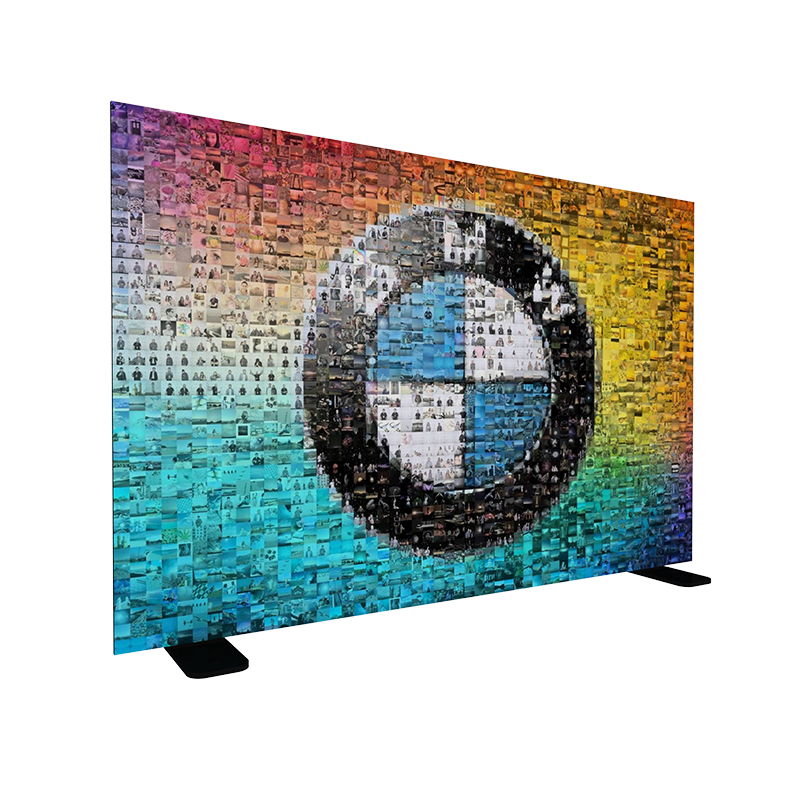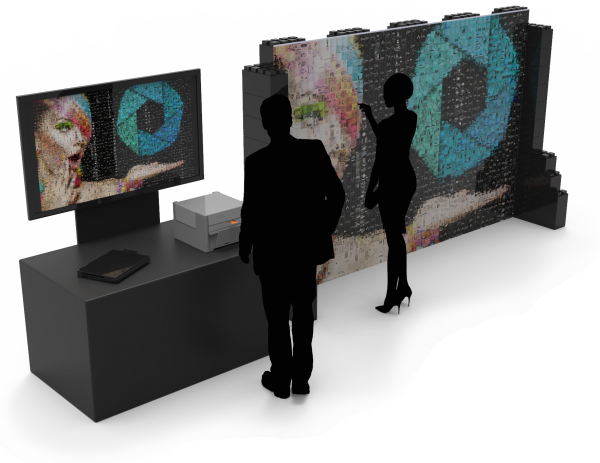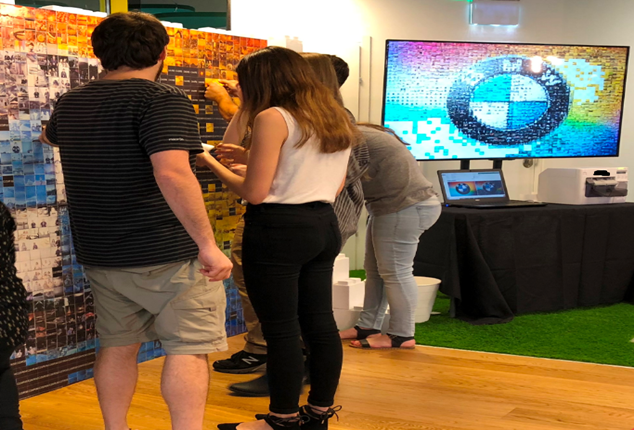 We work hard for our Clients
 Our client's brand is the most important piece to this giant puzzle.  Piece by piece we will build your brand on any size Wall customed to our client's satisfaction.  Every person involved in the event, present or absent, will live in the The Houston Photo Mosaic Wall for years to come.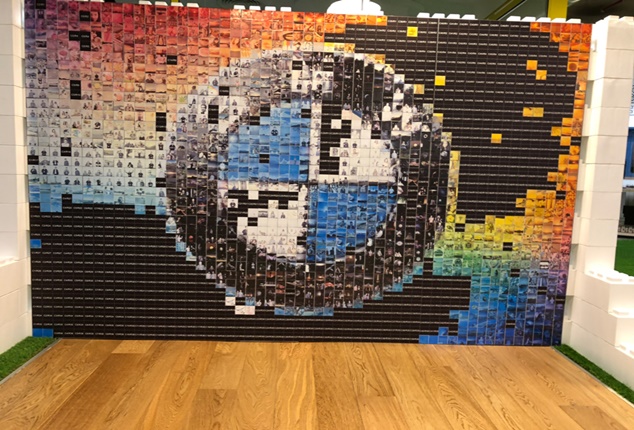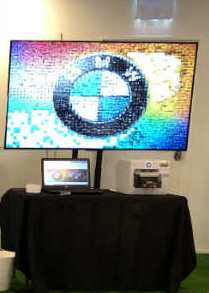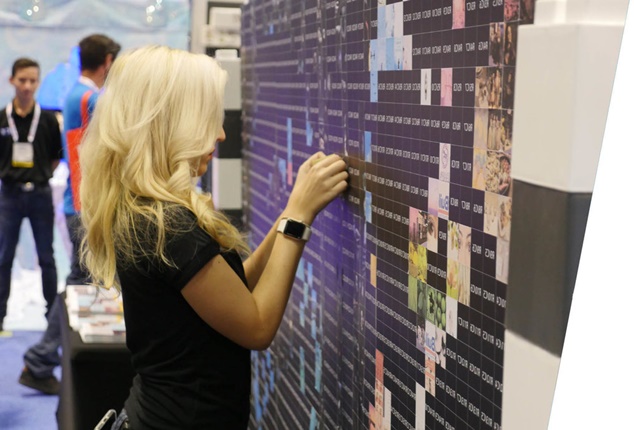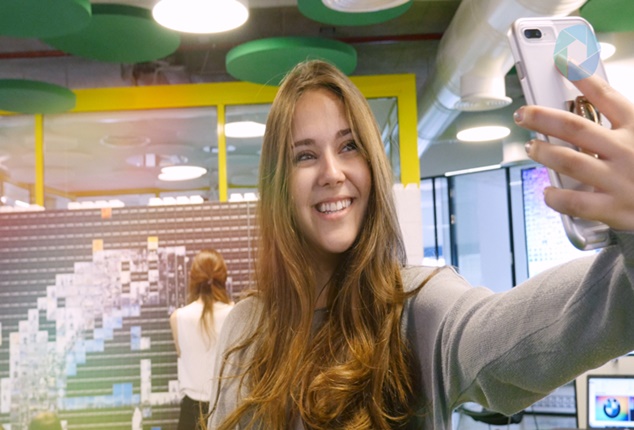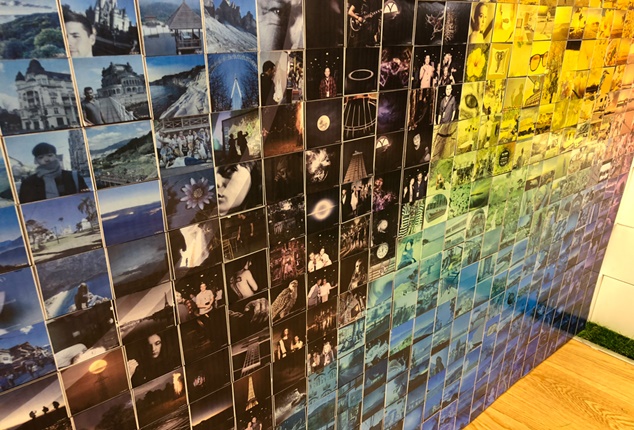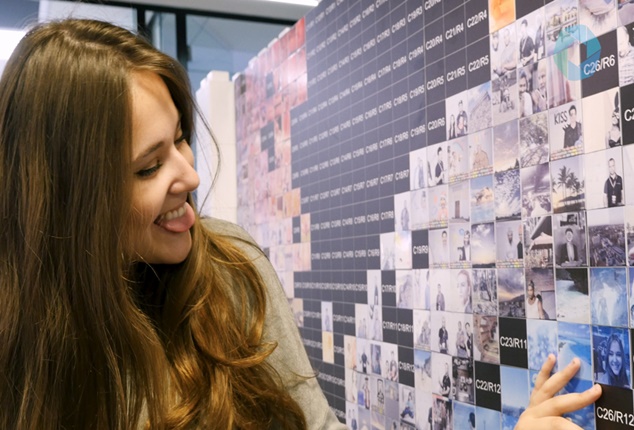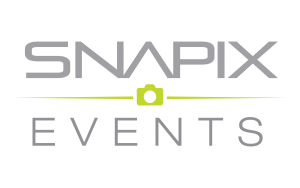 Dates and Availability Limited.
BOOK TODAY!
Our events book quickly, especially on the weekends.
Call us for Book Now (713) 364-6113